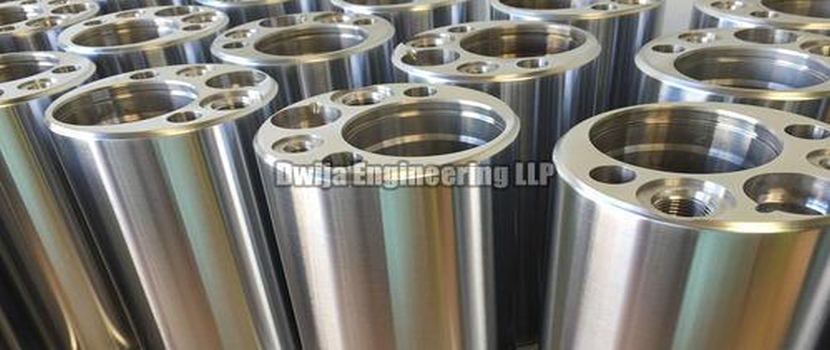 Chrome plating improves surface strength, resilience, and resistance to corrosion, thus providing a smooth, polished surface that is easier to clean. Hard chrome plating services in Ahmedabad does the job of chrome plating very efficiently.


It is difficult to overcome hard chrome plating to enhance wear and corrosion resistance. Thanks to the strength and durability of a chromium metallic surface quality, even under extreme mechanical contacts and wear conditions the parts survive longer. A chrome surface is also capable of preventing corrosion and is suitable for use in extreme conditions and where other substances are worn away to expose the ground to an assault on corrosion.


Hard chromium plating is a method of electroplating that deposits chromium from a chromic acid solution. Strong chromium plate thickness varies between 2 and 250 µm. Different forms of hard chromium include micro-cracked chromium, porous chromium, and crack-free chromium. It is necessary, in order to provide adequate corrosion resistance, for micro-cracked and porous coatings of at least 80-120µm thickness.


Longevity:
A number of variables, such as surface preparation treatment and process, choice, and consistency of the solution and the thickness of the layer determine its durability.
Choosing your plating parameters cautiously will help to achieve the best tensile properties along with corrosion and longevity characteristics. Another way of achieving the best results is to take care of preparing all materials and goods before plating and to keep a clear, clean bath to prevent impurities. The result will be a high-quality hard chrome plating which can be used consistently for years.-


Uses:
Chrome plating provides an elegant and durable product finish, hard chrome surfaces are also suitable for many other industrial applications:
Hydraulic rods and pistons
Mechanical and vehicle parts
Wheels, moulds, die, screws, and other surfaces that form
Press instruments and the punches
Equipment in agriculture and mining
Shafts and rotors for use with pumps
Parts used in the textile industry and in printing

Production Procedure:
A developed chrome plating process uses electrical current to pull metallic dissolved chromium away from the plating bath and lay it on the substrate in a thin layer — your component or items. You can deposit the correct thickness of chrome plating for your implementation via precise bath chemistry and power supply control.


When the chrome coating is applied, smooth, long-lasting surface resistance to wear, impact, and corrosion is established. You get a clean, smooth, and attractive surface that can be washed easily and tested for irregular wear. A smooth and appealing finish for many implementations of industrial chrome plating. Chrome plating is the optimal solution for decades of durability.

Advantages:
Although hard chromium is so common because of its practical wear & corrosion benefits, it is also more attractive because of other advantages. A wide variety of materials including stainless steel, copper, brass, and more can be added.


It also can be applied at low temperatures, which means that the underlying metal has little impact. It is sufficient in complex and unusual geometries, like trousers and drillings. Chrome adherence is excellent, which means no chance of de-lamination or flaking.


Final Words:
Adding all these benefits would minimize running cost and maintenance thanks to the enhanced wear resistance, toughness, and corrosion resistance of your plated parts. In addition to the functional and scientific advantages of hard chrome, it also has an attractive bright finish, which makes it perfect for visible or displayed components. Brushing and polishing can achieve an even smoother finish, making it more suitable for ball bearing implementations as well as sliding guides for commercial tough chrome plate.